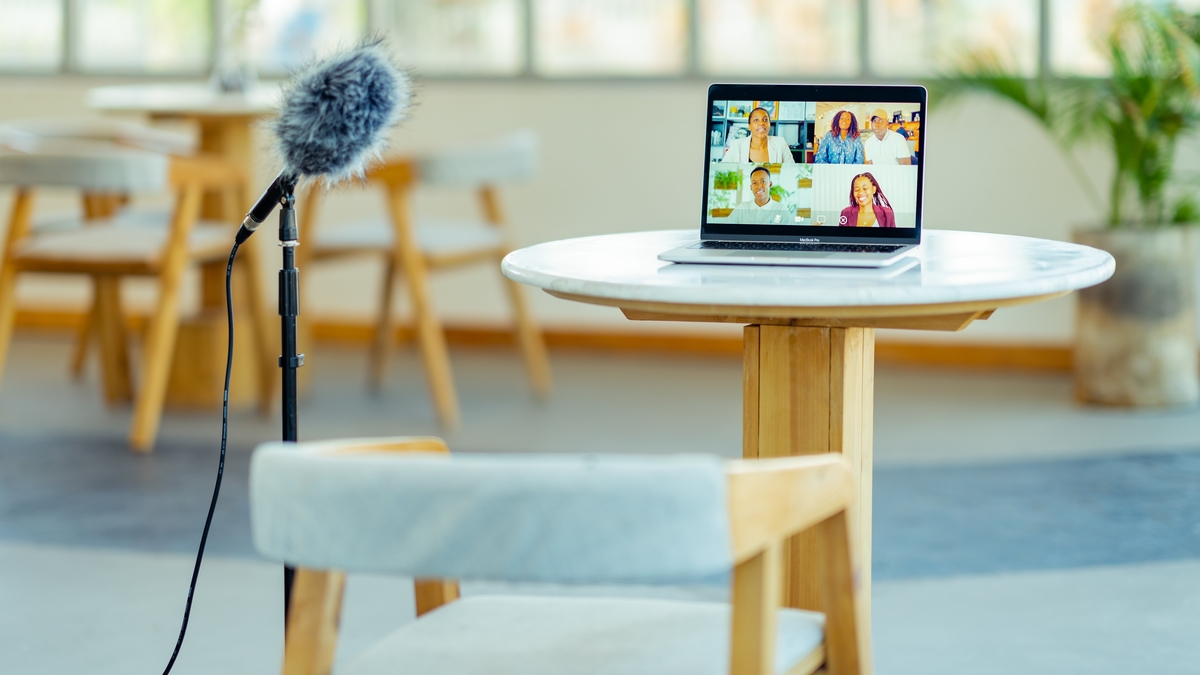 The coalition introduced the Digital Economy Strategy 2022 update in its budget. 
The most significant was the increase in technology investment announced in the Digital Economy Strategy 2022 Update — a strategy that establishes the framework for and the direction of Australia's 2030 vision. 
Australia is not a newcomer to digital technologies; technology and automation have long played an important role for Australia inc. But now, as we move past a global catastrophe that changed the way we do business, this strategy established the vision for a digital Australia to catapult the country to the top ten digital economies and societies by 2030.
So, what exactly is this strategy we're bringing up? 
The government announced that Australian businesses that wish to upgrade their digital skills and equipment would receive $1.6 billion in tax relief. Moreover, small businesses with less than $50 million in annual revenue will be able to deduct an additional 20 per cent of the cost of workplace expenses incurred in their digital uptake.
Raising digital capacity and adoption across the economy can help SMEs work and do business in new ways, increasing profitability and saving time. The move is intended to encourage businesses to purchase new laptop computers, strengthen cyber security, build websites, or implement new software services.
However, declaring an incentive scheme is one thing; putting it into action is quite another. So we asked Lindsay Brown, Vice President and General Manager APJ at GoTo, a provider of flexible work solutions, for his thoughts on how SMBs can benefit from the government's digital transformation incentives.
I am a small-business owner on a tight budget. Where do I begin when it comes to digitising my business?
Lindsay: "Typically, you consider how you might define a SMB in Australia; up to 99 employees is probably the best way. And there's perhaps much thought and work to be done regarding how they might leverage this [incentive]. So, for every $100 spent by a business, it receives a $120 tax deduction or a 20% return, up to $100,000 spent between now and the end of 2023. 
"So they have a good twelve months, and essentially a good fourteen months, given that we're in May, you'd think so. 
"Since the eligible small businesses must have annual revenues of up to $50 million, most businesses are most likely included. They can spend up to $100,000 per year and reap significant benefits because it is all about how they fund digital solutions to help them grow and transform their business. 
"So you get the tax break, but you have to think about how you'll invest up to $100,000. However, you have an additional 20% to spend on staff and will receive a significant tax deduction and benefit. 
"On a related note, fact sheets are available at digitaleconomy.pmc.gov.au. Another beneficial thing is that when you're talking about where do I start? What should I do? How do I set priorities? 
"There are these consultants, who are also freely available. So, when you go to the website, you can enter your company information. You can consider the areas on which you want to focus digitally. 
How would a small business owner prioritise which processes to digitise first? Is there a cheat book?
Lindsay: "Flexibility in working is essential. But, in a way, you're also broadening the talent pool to which you have access as an SMB. If you begin implementing these solutions, you can now hire people who are not necessarily related to you or located near your small business. 
"So you can now get the best of what you're looking for as an employer because you have the tools to be productive while also allowing employees to work remotely and in hybrid environments. However, the prospect of being able to expand the talent pool is highly appealing. 
"That's a big deal. Another point to consider is that when it comes to how customers want to interact with brands today, it all boils down to the customer engagement experience. It's related to the first one in some ways. But, given the last year's events, I believe this one is equally important. 
"The consumerisation of experience is a significant factor. Customers want to engage with a SMB within a brand, and they want them to be as responsive and consistent regardless of whether they're working with a large or small brand.
"So what I mean is that if I call or interact with the brand online, whether through email, social media, or otherwise, I expect a response. And I want that response to be contextualised in terms of who I am as a customer and my profile. And I believe that such concepts are pretty intimidating to SMBs. 
"How do I go about doing that? How do I maintain my social channels? How, in fact, do I get those up and running in the first place? How can I ensure that I am responsive to my customers? 
"And so, thinking about how we can leverage these technologies that I mentioned that not only provide your employees with the flexibility to work in a hybrid environment, but also provide flexibility in terms of how your customers engage with your brand so that they can have that personalised, easy to use and access experience across the channels that you provide as a business to do business with, whether that's consumers or otherwise business. 
"So those are probably the two areas that you should prioritise and can do on a budget. It's probably not as difficult as you think."
What is the most challenging aspect of implementing remote working in a digital environment for businesses?
"More productivity and positive effects on company culture because people have more opportunities to engage with the company on their terms, be productive, and still have the flexibility to do the other things that I want to do. 
"However, this increases complexity, particularly for SMBs that may lack those tools and resources. How do you ensure that the connections back to the office are secure and that you do not leak any company secrets if there is a problem? How is it now expanding its capabilities into the hybrid environment? So can you support your employees while also ensuring business continuity?
"As a result, we discovered that the workload of IT workers had increased significantly for the majority of our Australian respondents as a result of the adoption of flex working models. So the vast majority of IT professionals working within these organisations have agreed that their jobs have become more complex due to having to quickly adopt two years ago to get video, conferencing, or whatever into the stack. But now, because they have to figure out how to keep the lights on, they have duplication of these tools, they have to react quickly, and they now have to consolidate. 
"The other was about how leaders should prioritise IT needs based on this. We talked about how to prioritise your spending as a small business, given that you have limited resources and that senior management is much more involved in software purchasing. Now, small businesses must consider how they manage their IT budgets and how they increase them while remaining prudent. As a result, the consolidation of software tools is essential.
"In my personal experience, I've gone through bank accounts and looked to see what the hell that subscription was because those things can quickly add up. And then you look at, gosh, what are my monthly outgoings based on various subscriptions, which I should consolidate here.
During the pandemic, many businesses were forced to alter their business models. Is there a specific business model that can benefit more from digitisation?
"When I consider how our business model has fundamentally changed, I'm referring to the small business I own. We've had to figure out how to engage with our customers safely, both face to face and remotely so that they feel safe in the environment within the operation. But we didn't make a hasty decision.
"And by that, I mean that companies must have it in their DNA when it comes to business model change. They must think about the basic business logic and activity and the current business model. How will they evaluate that business model to continue to provide value to their customers while increasing their profits? If you own a small business, you should look at your competitors' actions. It would help if you thought about how your customer's profile has evolved.
"Have the customer behaviours changed in how they interact with your brand and service because these are excellent indicators? And they were certainly helpful in determining how we needed to change our business and increase our revenue streams fundamentally.
"You assess your peer group, adjacent markets, and other factors. However, I believe that starting with your market customers and observing how their behaviours have changed and how they have had to evolve is a great place to start when evaluating your business models. 
What are the important factors to consider before investing in a digital solution?
"I would suggest that you think about the tools that are going to have the biggest impact on your business, and usually, that's your top line. So you'd probably start with sales or otherwise. If that's pretty healthy, you may want to look at your bottom line from a customer's perspective and think about customer service, for instance, or the business sufficiency within the business. I'd suggest always starting with the customer. 
"That's typically the reason for the existence of a commercial organisation in any case, right. It's the service you provide or the products you sell and how you serve that market. So you want to prioritise your tools and impact tools that will impact those areas. 
"Talk to your tax accountant to think about how you might maximise that tax incentive. Would you pay upfront? Is that going to be the best way to tackle it? So maybe you want to pay upfront now because there's a couple of months for in the financial, and you get the benefit of the tax benefit now. And then, after June coming up into the new financial year, you may want to go on more of a subscription basis or defer your subscription-based spending until then. So then you get the benefit of that in the following year to get an upfront hit. Maybe that might be the way to do it. So an accountant has an idea there. 
"But do your research. There's plenty of stuff online, industry reviews, customer reviews. There's so much stuff that can help you do it. Talk to your peers, seek out the experts and so on.
"My advice is you've got a place to start with the government website. They allow you to plugin straight away. And there are ticker boxes which you need to check based on the requirement, and you've got someone that can reach out to you who's got the domain expertise and take that worry off the table for you. So I think that's a pretty sensible way to go about it."
This is a two-part question — Is a tech stack more suitable for a small business? How is GoTo competing with the likes of Microsoft and Zoom?
"It becomes much more difficult if you have separate tools for each task. You'll either have to pay your managed service provider a lot more because they'll be working those tools for you. It will be less productive internally because they will have to manage multiple tools and assets within your business rather than consolidating on one vendor and having a simple solution.
"We've been in business for 25 years. There are two major areas. There's the collaborative side and then the unified communication site. Attend a meeting, training, or webinar, for example. Everything has been rebranded. We've recently added cloud telephony and contact centre as a service to that. So you're starting to pick off those customer engagement pieces I mentioned.
"We're designed for small and medium-sized businesses; we're one solution with multiple products. SME owners can manage those communication issues I mentioned earlier via a single admin portal. However, we also provide remote support tools, IT ticketing, and network monitoring. 
"We are most likely the only provider that offers a single stack of employee remote support, customer engagement, and unified communications at a single price, which is simple for an SMB. So you can look at how you can automate IT processes, increase employee productivity, and get value for money.
"I believe we are about 20% to 30% less expensive than competitors such as Zoom and the others you mentioned, and we also reduce the IT burden because you don't have to manage bespoke tools or pay for multiple subscriptions. It only takes one month's subscription, and you're done.
Are there any barriers to remote working that you've noticed that are unique to Australia?
"Where we've seen challenges for others, particularly in the telephony space, is that there are things like outages or otherwise poor voice quality, and so on. 
"So we've got great examples of customers with call centres of 250 or more agents located here in Australia and overseas in the Philippines, and it's been working fantastically. In terms of product challenges, we haven't had many. Based on the feedback we've been receiving."
Mantra for 2022: Move quickly or fail
A MYOB poll conducted only days before the elections painted a bleak picture. Although 43 per cent of SMEs polled felt that digital tools have increased the productivity of their operations, one-third (31 per cent) still do not have any kind of online presence. 
Twenty three per cent said that digitising portions of their business are still prohibitively expensive, while 29 per cent believe that some form of tax benefit would assist them in getting started digitally.
Furthermore, top examples of business integration among SMEs adopting digital solutions include tax and BAS lodgement and payments (51 per cent), compliance (38 per cent), cash flow, invoicing, and online payment platforms (40 per cent), and productivity, project, and inventory management (40 per cent). 
Every aspect of the modern business today, from procurement and supply chain to finance and human resources, must evolve. 
It must digitise, break out of its cocoon, and connect with the broader industry in order to deliver outcomes today and in the future. Now is the moment to step up digital transformation efforts to improve operations, drive technology enablement, and integrate emerging technologies. 
It's a digital race, and the best time to get started is right now!
https://digitaleconomy.pmc.gov.au
Keep up to date with our stories on LinkedIn, Twitter, Facebook and Instagram.