"Where do I even begin?" – I often stumble upon this question when talking to people who want to start a company. Moreover, they also  have been inspired by successful business cases in their desired industries. All of this makes them feel overwhelmed and
uncertain about how they should approach the realisation of their business ideas. I understand their concerns but wholeheartedly believe they shouldn't be discouraged from following their dreams,because I know from first-hand experience that no company has
perfect beginnings. 
This brought Genome to the decision to show that any business can make mistakes, and it is not the end of the world… But how you deal with such mistakes and learn from them is crucial for your company's ultimate success. 
Some of the business leaders we approached shared stories about their mistakes in the early years and what they would advise their younger selves if they could to prevent making them.  
Aleksandr Khelemskiy
Product owner at Covery, a risk management platform.

"Covery was an internal tool for one of the world's biggest payment gateways, but we planned to make it a separate product from the start. Built by professionals for professionals, it served its purpose really well, ensuring automated risk mitigation, transaction
monitoring, fraud prevention, and chargeback management".

"But when we tried to market it, we understood that we had no idea who our potential customers even were. It took us about 100 failed attempts at sales demos to gather sufficient data on what our leads wanted from our product, what challenges they needed to
solve, and how we should showcase the platform".

"Long story short, it was an evolution, not a revolution. We changed several approaches to sales, formed a dedicated marketing team, updated the dashboard to make it more user-friendly, wrote an extensive knowledge base and FAQs, etc. Now, Covery grows rapidly,
and new customers come at a steady pace, enabling us to become a stand-alone company since April 2022". 

"But now I know that building a great internal tool alone is not enough, if you plan to market it as a stand-alone product later. So, if I was to start from scratch again, I would have concentrated on marketing from day one, in parallel with building the product,
instead of entering the market with a ready platform and without proper marketing research".


 Artem Tymoshenko 
CEO at Maxpay, a payment service provider.

"First of all, be ready for things not going according to plan, as not everything depends on you. Analyae all your moves carefully and have a plan "B".

"We had a situation in which we had to deal with unreliable partners and switch them – an unpleasant scenario, but when you make careful moves and have fall-back options, the losses for your business will be minimal. To avoid problems in the future, at the
stage of contracting, pay attention to contracts, the responsibility of the parties, etc". 

"Secondly, pay close attention to product development, especially additional features you need to implement or, on the contrary, the features that seem valuable at first, but won't turn profitable in the long run".

"One such case is the lack of focus on a limited set of features due to incorrect planning or prioritisation. Simply put, you can start developing many solutions at once, but will likely lose some critical components in them because your focus was divided between
too many tasks. My advice is to study the market, decide on a minimum set of features and launch a business. Do not expect that you will have everything ready from day one. Try to break even as early as possible with what you have".

"Remember that your employees are at the heart of your company, recognise their problems and needs".

"For instance, at first, the roles in our support department were blurred, as for a long time, the support tasks lay at the junction of two teams. The situation caused rivalries between the teams, resulting in a productivity decrease. We analysed the issue
and determined the distinct roles for every department, allowing them to focus on their work without stress. And as a result, we have reduced our time on resolving complex customer issues from days to hours".

"Last, but not least, don't be prescriptive in telling the experts in their field how to do their job. First, listen to what they have to say and then voice your suggestions. Healthy discussion is key".
Amie Thompson
President at Creative Allies, a crowdsourced digital agency.

"There are numerous mistakes that I would avoid if I could do things over. The good thing is that each mistake can provide a lesson. You just don't want too many expensive lessons! The most important thing I would tell myself is that I have to embrace selling.
I actually received that advice from multiple people and frankly ignored it, I thought I knew better and assumed I could hire the right talent to generate revenue for my business".

"Here are my three reasons for business owners having to focus on selling as a top priority when starting/running a business".

1. Your business can't survive without revenue. There is no alternative, so why wouldn't this be the #1 priority? If you can't produce paying customers, then you might not have the right product or service. And wouldn't you want to know that early on?
2. Sales can't be an afterthought. Some of us who are fortunate enough to get funding for our business, think we need to build a team, and then the team will help to generate revenue. That might work, but what if it doesn't? Having a team full of people
who aren't bringing in revenue to the business can be detrimental. Instead, focus on generating sales so you can pay for the team you need to grow.
3. A strong pipeline can help you recover from many issues. This is something I still struggle with. If I focused more on generating revenue years ago, the momentum would be there now, and the strong habits would be there such that building a pipeline isn't
a problem every year. When you have a strong pipeline of potential deals, one deal falling through or starting late doesn't negatively impact your entire business. 

"A great piece of advice that I didn't take seriously enough, but now I live by, is that 'nobody can sell your business as good as you can".
Alice Li
Founder at First Day, a wellness online shop.
"My best legal advice for myself at the beginning of my own. entrepreneurial journey would be to hire expert legal help at the earliest".

"It might seem like an unnecessary or a frivolous expense at the beginning of your start-up journey, but having a business lawyer by your side from the start is essential. Your business lawyer can keep you up to date with all the regulations, compliance guidelines
and legal jargon that you need to be aware of to start your business, and keep it up and running. Coming up against legal problems at the start can be your undoing if you are not careful. With tight budgets, close deadlines, and hundreds of tasks every day,
legal trouble can mean your entrepreneurial journey could end before it even begins". 

"So my top advice is to hire a business lawyer as soon as you start putting the foundations down for your start-up".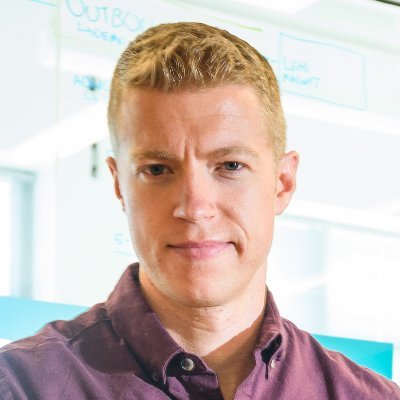 Sam Shepler
CEO at Testimonial Hero, B2B Customer Video Content.

"A big mistake I made was hiring too quickly and without enough vetting".

"Because I was so excited to get my business off the ground, I hired the first people who said they were interested. This led to a lot of turnover and wasted time and money training people who weren't a good fit for the long run. I would advise new business
owners to be patient when hiring and to really take the time to get to know potential employees before bringing them on board".

Takeaways
 

As you can see, these business leaders faced different issues but didn't stop pursuing their goals. You can learn a lot from their experiences.
As for takeaways, I recommend three main approaches to start a business:
Embrace the fact that mistakes are inevitable and keep a clear mind when issues occur.
Be patient and careful when hiring: you want to ensure that your team understands the core values of your product and aren't afraid to communicate their ideas and needs. 
Don't fixate on multiple issues at once: of course, you'd want to get everything right as soon as possible, but all this fluster can result in you obsessing over the minor tasks while you did not adequately build up the core of your product. Simply put:
you want to ensure your ship has no holes in it, before you paint.